One of the many digital assets that I created regularly was the Hero Space banner which was placed on the home page of the S&P Dow Jones Indices website. Many different images were sourced using multiple stock photo libraries that all had to fit within the branding guidelines of S&P.
Above are the drafts for the Empire State Building Tower Lights for when The Dow celebrated its 120th anniversary on May 26, 2016.
Below is the final lighting scheme that was chosen and a photo taken at the actual lighting ceremony.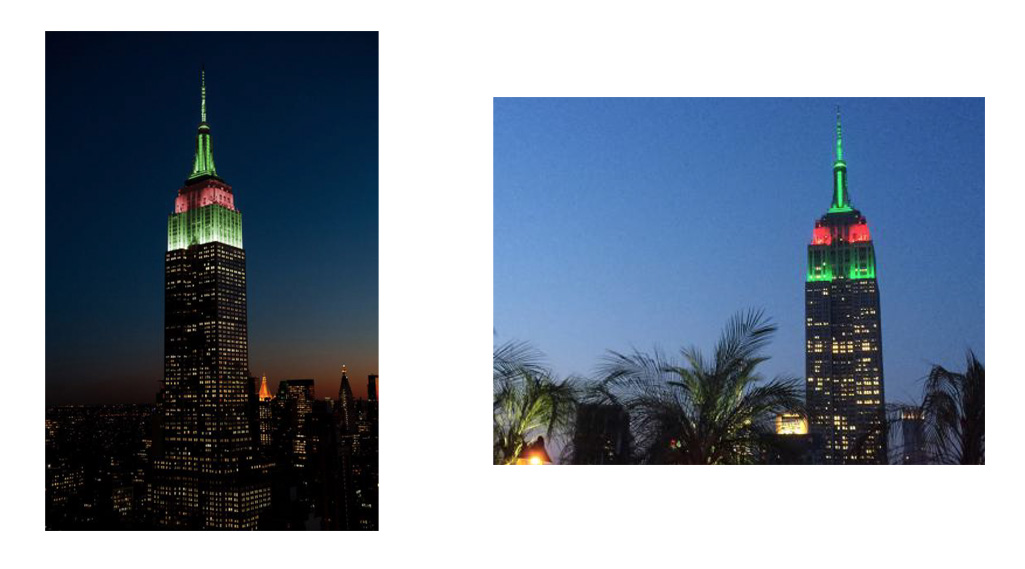 The promotion for The Dow's 120th Anniversary extended to wall displays at the main lobby of the New York Stock Exchange. The above image was spread across a span of floor-to-ceiling LED screens.
Infographics and data visualizations were a key skill that was honed during my time spent with S&P. Both of these projects, seen above and below, began from a simple idea and set of data that our marketing team came up with and left to me to visualize.
My previous position at a print publication left me with a wealth of knowledge that came in handy when helping produce the Indexology Magazine. This publication is issued quarterly and is completely produced in-house by the marketing team.
Below are examples of logo development that I got to work on. Trucost is a London-based company that was recently acquired by S&P Dow Jones Indices and so required a lockup with S&P's name.