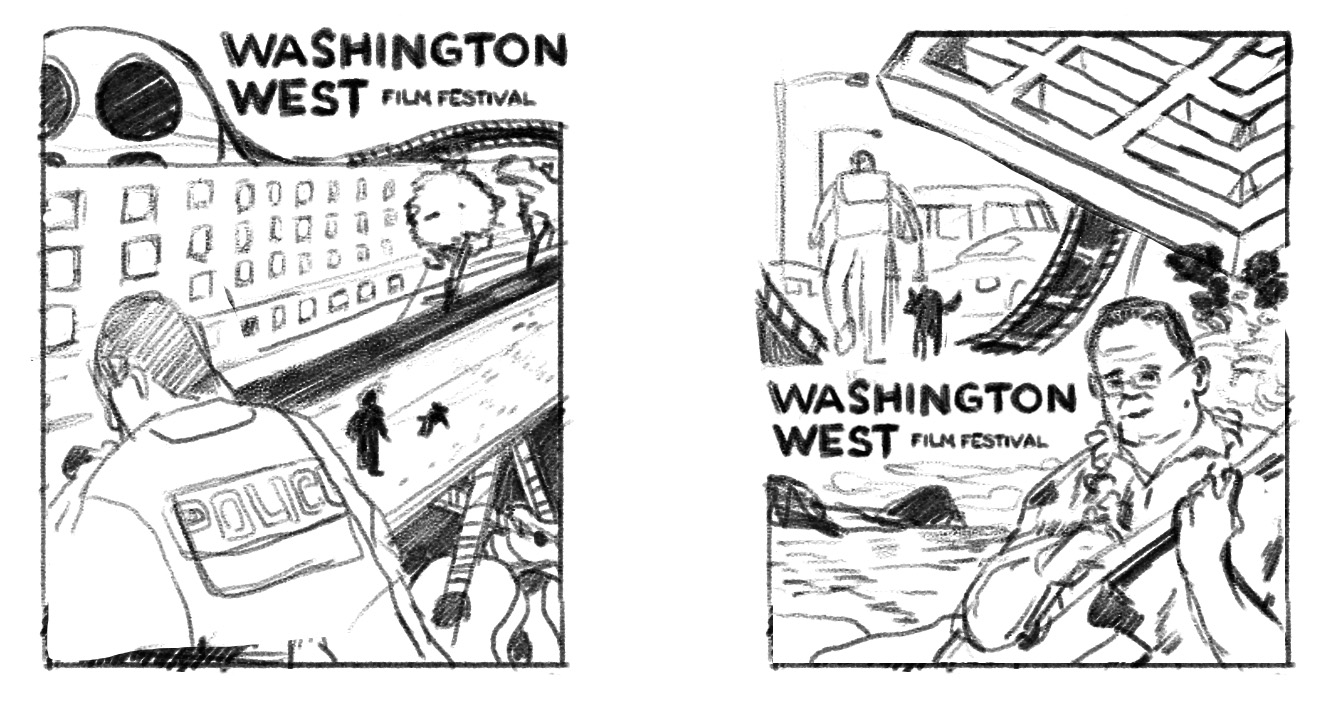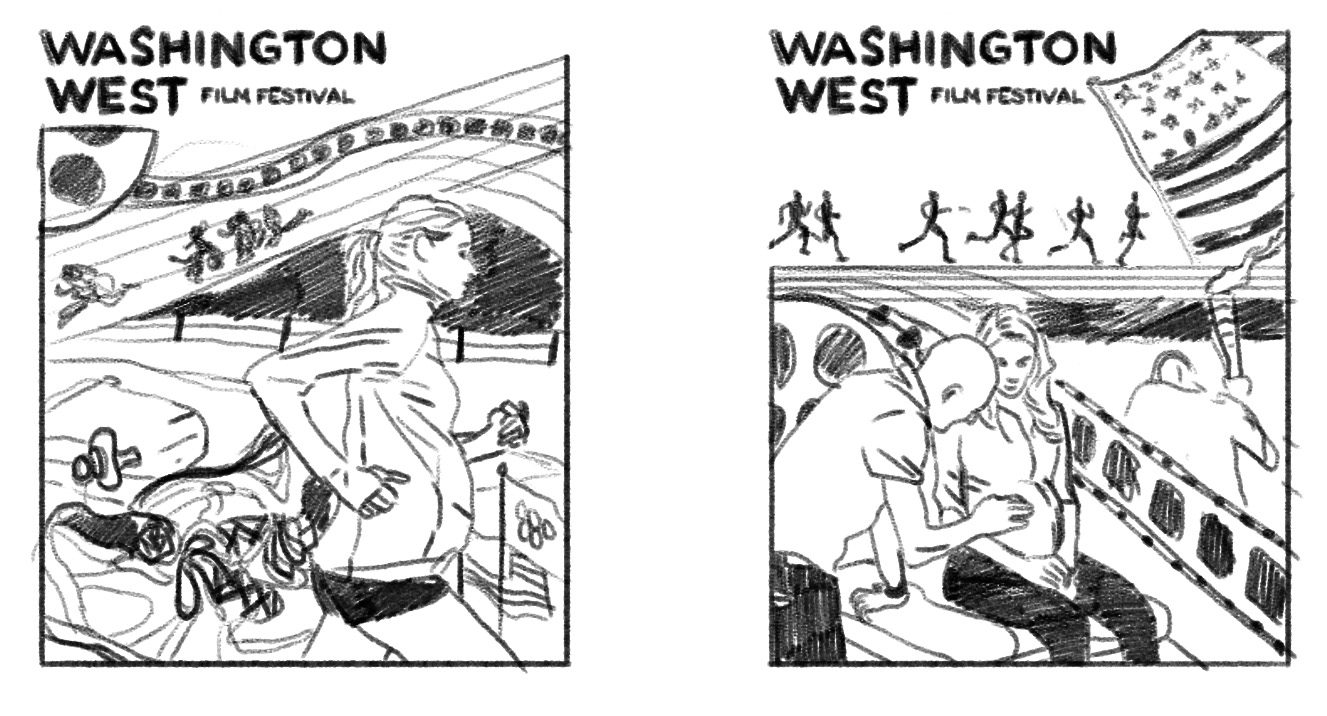 After sending the sketches to the team at Washington West, they decided on the first sketch I did for Under an Arctic Sky, which depicted a group of surfers observing their fellow surfer catch a wave under the northern lights.
Final design, which was sent to print.
Below is a picture taken of the shirt being sold at the event.
In addition to the long sleeve, another simpler design was needed for the back of their hoodies. I was prompted to use only the festival name and play around with how the type flows.
I ended up shaping the type into a diamond, representing the actual shape of Washington, DC. The design was produced in white on a dark grey cloth.